Business Centers and coworking spaces are a hub for constructing sustainable business relations. Regardless of whether you're a business owner, a giant conglomerate, or the average freelancer, you cannot progress without collaborating or networking.
Being able to network enables you to form long-lasting business relations that are crucial for progress. Business centers offer easy networking opportunities, owing to the diverse coworking community with a varied array of skillsets. That is one of the biggest reasons why shared office spaces are ideal for networking opportunities.
Here are a few ways you can networking in business centers:
Knowledge Transfer
Coworking Spaces are one of the best office environments to exchange skill and transfer knowledge. Any project that you initiate requires various people skilled in various areas. If you were to need an extra hand or someone with different skills altogether, there's a high possibility that the person would be sitting just across you.
The advantage here is that you can receive help from others while learning new skills of theirs in exchange. This transfer of knowledge goes a long way in building healthy business relations that translate into huge profits.
Brand Awareness
One of the many advantages of business centers is being able to formulate a marketing strategy that results not just in high conversions, but also paves the way for collaborations on higher levels. The way that's possible is by connecting with the right people. Business and corporate events are frequently held in coworking spaces, offering you the perfect opportunity to generate fast-converting leads.
A common working hack is to maximize on the shared resources and set realistic goals. During such events, you have the perfect opportunity to shine your spiel and accrue as much leads as you can.
Collaborations
The collaborations are needed every now and then to sustain healthy business relations. And since coworking communities are extremely supportive in providing equal opportunities to all, you can utilize that opportunity to create meaningful collaborations that cultivate a healthy network of contacts.
However, take care to not coerce collaboratives on others that are not equally beneficial to both, for doing so bodes more bad than good. Ultimately, the aim of collaboration is to give the others due credit and maintain a healthy business relationship.
Referrals
Once you rent a private office in a coworking space, you'd meet a motley of people from all walks of life. And such people have met other people from different sectors and from different nations. This wealth of a diverse people is a great source of learning more about their own business ventures and experiences.
Not only will you be able to broaden your network but also be able to tap into their networks as well. This can be a significant source of motivation for entrepreneurs and solopreneurs who are in need of resources.
How SpaceBox can help you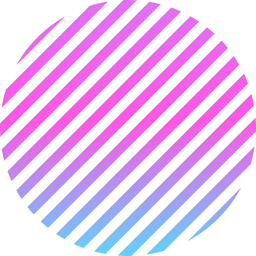 SpaceBox Business Center was established with a vision of providing luxurious coworking spaces at affordable prices. We provide fully-furnished private offices, meeting rooms, dedicated desks, hot desks and offices that suit any team size. Call us or get in touch with us to get a free quote on your office!