The post-pandemic era has reaffirmed the general belief that Coworking Spaces are here to stay. While the idea of being cooped up within the four nondescript walls of your cabin isn't exactly a direct impediment to your work efficacy, we — sentient human beings — naturally yearn for the presence of livelier elements around us.
Knowing the importance of an animated environment for work — say, like one found in coffee shops — coworking offices were introduced. In the post-pandemic era, you couldn't throw a stick without it hitting someone who is averse to the idea of working on bean bags, comfortably recumbent yet also focused.
Comfort is the mainstay of coworking offices in Dubai — and also the reason why Dubai business centers attract entrepreneurs and freelancers. However, there's more than one reason why Dubai coworking offices are the best option for freelancers and small businesses alike.
Read on to know the five reasons why freelancers should rent private offices and coworking spaces.
Five benefits of coworking spaces for entrepreneurs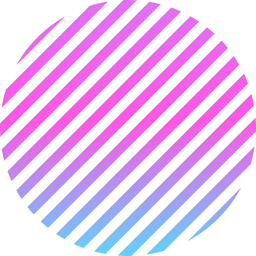 Minimal Overhead Costs
Starting a business leaves a serious hole in your wallet. Furniture, installing communication lines, business stationery, cleaning and maintenance staff, and other appurtenances will quickly amass an expensive bill.
However, at a coworking office like SpaceBox Business Center, everything you'd need will be at your disposal. It's as simple as walking in, choosing a space that suits you or your team size, booking it, and using it right away.
Juxtapose the benefits of renting a coworking office in Dubai against…say, a traditional office where you work by the window looking into a boring alley wall. You'd quickly then see why freelancers and entrepreneurs prefer coworking spaces over traditional offices.
Overcoming the Banality
Inspiration is the root word in creating a happy workplace. And monotony is a corporate vice that isn't easy to get rid of. If you continue working in a state of tedium, you will quickly form a tunnel vision that will eventually pose a hindrance to your business expansion.
Coworking offices are anything but boring. They borrow the vivacity of boulangeries and pastry shops, which in turn help freelancers absorb new ideas. It is coworking etiquette 101 to casually stroll into the pantry and strike up a conversation with a fellow coworker, or have a quick chat by the coffee machine.
Artsy Infrastructure
The infrastructure of your coworking space plays a huge role in enlivening the place. And with the infrastructure come all the indispensable amenities — water, Wi-Fi, HVAC, cleaning and maintenance staff, and the like. These may seem like minutiae from the macro-level, but they essentially are what constitute the normal functioning of a coworking space.
The absence of any one or more of the mentioned amenities will seriously impact your work quality. And in a traditional office, it boils down to you to see to their expenditure. Dubai Coworking offices lift these burden off of your shoulders.
SpaceBox Business Center comes fully-equipped with everything you'd need. Whether it be a meeting room or a private office, you can rest assured that you will conduct your work in bliss without facing any incommodious shortages.
Professional Image
During the initial stages of your company formation, a major chunk of your capital is siphoned off by your product/service development undertakings. This automatically pushes the expenses of your office space down the list of your priorities. And if an office is left unfurnished, it can seriously discourage your clients from visiting it.
Not just that, but it will also hurt your inchoate business image from ever fully forming. However, if you rent a private room in a coworking space, your guests and clients will be greeted by an affable receptionist who will guide them through world-class infrastructure. Hence, you do not have to compromise your capital on extraneous costs.
Comfort
The best for the last, the comfort of a coworking space is a major selling point. Your team's productivity and output is, after all, contingent on their comfort. Not just your team, but this effect will also brush off of your clients and give them the right impression.
Granted office spaces do not generally accommodate L-shaped couches or other regalia, it is not exactly a feasible idea for a startup or a freelancer to incur the expenditure from procuring plush sofas and ergonomic chairs.
At SpaceBox Business Center, you will fret not, for we offer you Herman Miller furniture that will ensure world-class comfort. With the right décor and infrastructure, we are able to provide you luxurious private offices in Dubai that will dispel all your worries.
How SpaceBox can help you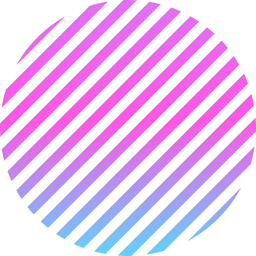 SpaceBox Business Center was established with a vision of providing luxurious coworking spaces at affordable prices. We provide fully-furnished private offices, meeting rooms, dedicated desks, hot desks and offices that suit any team size. Call us or get in touch with us to get a free quote on your office!