In the world of event planning, finding the ideal venue for a secure and confidential gathering is paramount. Whether you're organizing a corporate meeting, a private celebration, or a confidential conference, the venue you choose can significantly impact the success and privacy of your event. In this guide, we will explore seven valuable suggestions to help you navigate the process of discovering a secure and confidential venue that perfectly aligns with your event's needs and objectives.
Choose a Central and Safe Location
When organizing an event intended for attendees traveling from out of town, ensuring its accessibility and convenience is a crucial starting point.
Select a location that boasts easy accessibility from nearby hotels and the local urban hub, complete with ample parking spaces for all event participants or a conveniently located parking facility. SpaceBox Business Center is a case in point for corporate events, as it is in close proximity of hotels, such as Novotel, Ibis, and Conrad which allow easy access to your stay.
Pay close attention to the venue's layout and prepare both printed and digital copies of maps to assist all event-goers in navigating their way to the event. Never underestimate the significance of accessibility, especially for individuals using wheelchairs.
To further enhance the guest experience, furnish maps that guide event visitors from the airport, their respective hotels, and other key locations to the venue. Additionally, create digital schematics of the venue's layout in relation to seating arrangements, entertainment zones, and presentation areas. These aids serve both organizational and security purposes, ensuring a seamless and enjoyable event for all.
Consider Your Amenities
After you've refined your criteria for selecting a venue, the next step is to categorize them based on the amenities they offer. Consider what your event specifically requires. What are your top priorities for this occasion? Are you placing a higher emphasis on creating a certain atmosphere and providing entertainment, or do you require state-of-the-art presentation tools and high-speed internet connectivity? Are you in need of additional seating or a more spacious floor layout? A business center like SpaceBox checks all these boxes, and acts as the perfect venue for corporate events.
Compile a list of your essential requirements and arrange them in order of importance, aligning them with the nature of the event you intend to host. This prioritization will guide you in selecting a venue that aligns perfectly with your event's objectives and ensures a successful and enjoyable gathering.
A Touch of Exclusivity
If your event is intended to be an intimate and exclusive gathering, particularly catering to a niche audience like a startup company, it's a prudent choice to opt for a smaller, more private venue.
Why opt for a large hall at the local convention center when you can select a smaller, cozier space that aligns perfectly with your event's objectives? This approach not only ensures a more pleasant and tailored atmosphere but also allows you to harmonize the venue's aesthetics and ambiance with the design philosophy and team culture of the business you represent.
Nevertheless, it's vital to match the choice of a smaller venue with certain key factors, including ample parking, easy accessibility, and a central location like World Trade Center. Coworking spaces provide an excellent illustration of this concept. They offer rooms and spaces that can be rented on short notice, equipped with a multitude of amenities and catering services, making them an ideal choice for intimate gatherings that require convenience and flexibility.
Determine Your Capacities
Another crucial aspect to consider when narrowing down your venue choices is your guest list and its capacity. If your event is expected to host a maximum of 200 people, it's unwise to assume that only 50 will attend and select a venue that's too small to accommodate the potential turnout.
Conversely, it doesn't make much sense to rent a space designed for a thousand attendees when you have only received RSVPs from a dozen individuals. Opting for a venue that's slightly larger than your expected guest count is generally the wiser choice. While there are typically no penalties for being under capacity, exceeding a venue's capacity can lead to significant consequences, making it essential to strike the right balance in your selection process.
Gain Insight into Your Audience
When it comes to venues, it's often emphasized that, similar to real estate, the key factor is "location, location, location." Events share this sentiment.
While hosting a business event at a beach resort may exude a certain charm, it might not be the most suitable choice for an event primarily focused on tech presentations. Even among various corporate venues, the design and ambiance of a venue carry significant weight.
It's essential to consider what best aligns with your company's identity, the purpose of the event, and how well the chosen venue complements your event branding. The venue you select should seamlessly integrate with the goals and theme of your event, ensuring a harmonious and memorable experience for all attendees.
Costs
While a coworking space may not address all your event needs, it is among the various options for hosting a small and private business gathering without overspending or compromising quality. Staying within budget is undeniably one of the foremost considerations when selecting an event venue.
Coworking spaces present several advantages in this regard, not only enabling you to allocate more resources to other essential elements but also providing an ideal setting for private corporate events with their adaptable floor plans.
Privacy Policies and Confidentiality Agreements
When exploring potential venues, it's essential to delve into their privacy policies and willingness to enter into confidentiality agreements. Venues with well-defined privacy policies often have established procedures for protecting the confidentiality of events held on their premises. Moreover, they may be open to customizing confidentiality agreements that meet your specific needs. By collaborating with a venue committed to safeguarding your event's confidentiality, you can establish a strong foundation for privacy assurance.
Technical and Security Infrastructure
The technical and security infrastructure of a venue plays a crucial role in maintaining the confidentiality and security of your event. Evaluate whether the venue offers secure access controls, state-of-the-art surveillance systems, and robust data encryption protocols. These features are especially critical when your event involves the handling of sensitive information or confidential discussions. A venue equipped with advanced security measures can provide an extra layer of protection, ensuring that your confidential event remains undisturbed and secure throughout its duration. It's advisable to engage in a detailed discussion with venue management to understand their technological safeguards and how they align with your event's privacy requirements.
Selecting the perfect venue for a secure and confidential event entails a comprehensive evaluation of your budget, aligning it with your requirements in terms of space, atmosphere, amenities, location, and security provisions.
Embrace the change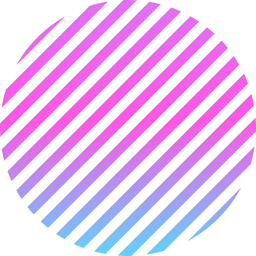 If you're ready to seize the advantages that come with a private office and elevate your business to new heights, there's no time like the present to begin your search. Start by considering important factors such as your preferred location, space requirements, and budget to find the ideal office suite that aligns with your needs. Office space providers typically offer a range of options, catering to solopreneurs seeking small suites or teams in need of more spacious environments.
Take that leap of faith and make an investment in a private office that will unlock a wealth of opportunities for growth, productivity, and overall success. Your business deserves a dedicated space that nurtures creativity, collaboration, and professionalism. Renting a private office is a strategic decision that can position your business for long-term prosperity. So don't hesitate any longer—start exploring your options and discover the perfect private office suite that will propel your business towards a prosperous future. Call us or get in touch with us to get a free quote on your office!