Factors that dictate the outcome of your meeting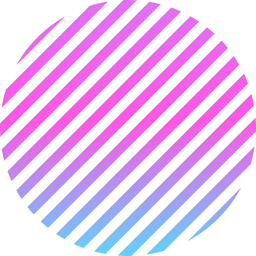 Effective communication is a vital aspect to operating a successful business. It involves building a positive rapport and fostering a trustworthy and dependable relationship with team members, clients, and partners. For instance, communicating with your team can be as simple as exchanging notes with a colleague over a cup of coffee or forming an annual team huddle. On the other hand, communicating with clients or prospects may require privacy and confidentiality to discuss and finalize lucrative deals or a comfortable and spacious area to collaborate and brainstorm ideas.
Regardless of the industry, the layout and setting of a room are essential elements in creating the right mood and can impact the outcome of any business endeavor. By selecting a venue that perfectly suits your business operations, principles, and style, you can make quite an impression on your stakeholders, which is crucial in the shaping your brand, vision, and business identity.
This guide provides valuable insights on how to choose the right meeting rooms, venue space, or conference rooms that align with your business goals and values, enabling you to establish an enhanced outlook for your enterprise.
Location is Crucial
When organizing a business meeting with multiple business entities, it is imperative to meticulously consider the location and venue. With the numerous options available for rent in the current market, it can be a daunting task to select the perfect event space or meeting room. However, by keeping certain factors in mind, you can make a reasonable decision that best suits your needs and goals.
One of the main factors when selecting a meeting room for your business meeting is the location. The location of your meeting room should be convenient and accessible by all participants. It is important to choose a location that is easy to find, and participants can reach the venue with ease, regardless of their mode of transportation. Therefore, it is essential to consider the transportation options available, such as train, bus, or car, and select a location that offers excellent accessibility.
Apart from location, another factor to consider when choosing a meeting room in Dubai is the layout and size. The purpose and objective of your gathering should determine the layout, volume of space, and headcount required to create a productive, comfortable, and functional environment. A spacious layout guarantees a luxurious and more impressive experience, providing ample space for participants to move around and openly discuss ideas and options comfortably.
In summary, selecting the perfect venue for your business meeting requires careful consideration of various factors, including location and layout. By taking the time to evaluate your needs and preferences, you can choose a meeting room or event space that aligns with your objectives, maximizes productivity, and creates a comfortable and functional environment for all participants.
Spacious Meeting Rooms
It is generally advisable to select a meeting room or event space that offers slightly more room than you think you'll need. This provides flexibility for any last-minute attendees, presentation equipment, and promotes creativity and productivity. A larger space allows you to explore concepts thoroughly and perceive ideas better in your mental space. In addition, selecting a spacious layout can make an impeccable impression on potential clients and employees.
Bespoke Meeting Rooms
For events that require a specific layout, such as examination halls, consider hiring a conference room that offers a bespoke experience. By choosing a customised layout in advance for your event, you can ensure that it meets your unique requirements and creates a comfortable and conducive environment for all participants.
Admin Support
Many providers of conference rooms and meeting rooms offer optimal assistance to help your team achieve an enhanced outlook and elevate the guest experience. With the help of onsite teams, any technological difficulties or physical support requirements can be immediately resolved. The end-to-end communication setup ensures that the staff is always ready to accommodate any immediate needs, allowing for further comfort, peace of mind, and flexibility.
High-performance audio and visual technology, along with seamless connectivity, can increase the amiability of a conference venue with its users. This ensures that more significant and enhanced interactions occur among participants and provides users with tools to facilitate their ideas better. By having access to state-of-the-art technology, you can offer a more engaging and interactive experience for your guests, thereby making your event more memorable and impactful.
How SpaceBox can help you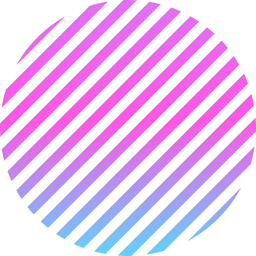 SpaceBox Business Center was established with a vision of providing luxurious coworking spaces at affordable prices. We provide fully-furnished private offices, meeting rooms, dedicated desks, hot desks and offices that suit any team size.
Call us
or
get in touch
with us to get a free quote on your office!