Some of the most prominent research studies forecast that:
The coworking industry will flourish significantly in 2023, owing to improved coworking models derived from employing heuristic techniques.
The year 2023 will witness an upward trend in the creativity levels of coworking communities. A similar effect will be reflected in the number of new partnerships with schools, universities, and other nonprofit organizations.
More coworking offices will germinate on the map to contend with their rising demand in the market.
In the wake of a post-pandemic era, as traditional offices struggle to recuperate, coworking spaces continue to fill the gaps and offer solutions that truly proved to be immune to the lockdowns. The evidence speaks for itself.
A report indicated that coworking spaces will rise to over 40,000 worldwide, by the next year. Another study finds that the coworking industry will constitute a whopping USD $13.35 billion industry in the coming years.
The year 2023 will give a new face to coworking spaces, which will enable them to act as productivity hubs. In these hubs, professionals will throng to create new ideas and form new relations within coworking spaces. The year will also see a multitude of collaborations with real estate agents, as they believe that coworking spaces are the game-changers.
So, if you're renting a coworking space in Dubai, here are 5 reasons that will assure you that you are making the right choice.
5 Reasons Why Coworking Spaces will Trump traditional Offices in 2023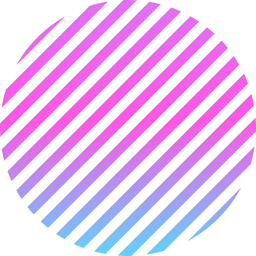 Coworking Spaces Are Becoming More Eco-Conscious
Coworking Spaces have inherently had no difficulties with coalescing futuristic and innovative ideas. Such is the coworking framework that being eco-conscious comes naturally to it.
In 2023, coworking spaces are expected to accentuate the same policies that promote eco-consciousness, except it will be at a much larger scale. Coworking offices will see an increase in the number of eco-conscious coworkers, as the coworking policies will accommodate environmental sustainability as a core aspect.
These policies will be adapted in the form of workspace furniture made out of recyclable materials.
Being seen to be green is not just helpful for the environment but also verdant for the business. Hence, working at a coworking space with green credentials will attract sought-after funders and investors for your business.
Coworking Spaces Will Become More Community-Centric
Networking lies at the heart of coworking communities. According to the founder of GCUC — the largest coworking conference in the world — coworking spaces that prioritize their coworking communities will thrive exceptionally well.
Many coworking spaces act as a hub for entrepreneur and freelancers to engage in team-building activities. However, 2023 will also introduce other initiatives such as:
Support platforms for start-ups
Social events such as live gigs
Philanthropic events
As coworkers adapt to coworking spaces around the world and work in a more dispersed manner, the digital nomads will concomitantly also benefit the local communities. This, in turn, will develop the tourism sector of the place.
Coworking Spaces Will Epitomize Inclusivity
In 2023, coworking spaces will be more adaptable to changes in terms of the coworkers' requirements. If a coworking office accommodates a diverse culture, no doubt the coworking space would be better equipped to handle diverse requests and expectations.
The coworking landscape in Dubai will constantly shift and settle but remain well within the sector. And the changes will be predominantly seen in the inclusivity aspect of a coworking office. In 2023, coworking spaces will accommodate more coworkers who are physically-challenged, from different backgrounds, faiths, and ethnicities.
These changes will reverberate not just within the coworking industry but also outside of it, prompting other office models to adapt similar policies.
Coworking offices will also invest more in cutting-edge technology. This will set forth a new path of learning for those that may be perceived as technologically-challenged.
Hair and Beauty Saloons will Grow in Coworking Spaces
2023 will see more shared offices designed for tonsorial activities. Many freelancing hair stylists owe it to the feasibility and availability of coworking spaces for conducting their business.
In addition to the ease of their setup, coworking offices also provide freelancing hairdressers the opportunity to benefit from sharing equipment, communal spaces, advices, and booking systems.
Coworking Offices Will Develop Hospitality and Tourism Industry
A ResearchGate report indicates that coworking has positive impacts on the hospitality and tourism sector. The report delineates that more and more hotels, cafes, and restaurants are providing coworking space within their premises. Many coworking spaces have also ventured into the tourism sector and carried out campaigns to attract digital nomads. This trend is expected to continue throughout 2023.
The lines between coliving and coworking are increasingly becoming blurred every day. This enables coworking to coalesce with tourism and travel, in turn gaining it a large audience in the long-run and a permanent place in the hospitality industry.
How SpaceBox can help you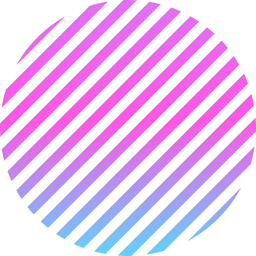 SpaceBox Business Center was established with a vision of providing luxurious coworking spaces at affordable prices. We provide fully-furnished private offices, meeting rooms, dedicated desks, hot desks and offices that suit any team size.
Call us
or
get in touch
with us to get a free quote on your office!